Does the Bible hush up history?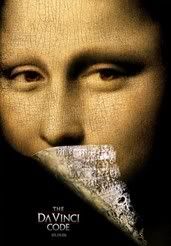 First as a runaway bestselling novel and then as a blockbuster movie,
The Da Vinci Code
has fascinated millions. Its allegations against historic Christianity are colorfully portrayed, and
survey
shows that reading
The Da Vinci Code
does alter beliefs. But are these allegations true, or merely inaccurate accounts of centuries-old myths and heresies?
To sift through the evidence, here's a summary of May/June issue of
Solid Ground
, bi-monthly letter from
STR
:
According to

The Da Vinci Code

, the Bible as we know it today—along with Jesus' divinity—was fabricated at the Council of Nicea for political reasons. The authentic accounts of Jesus were destroyed. However, there is not a shred of evidence for these claims. According to those actually present at Nicea—Eusebius and Athanasius in particular—Christ's deity was the reason for Nicea, not the result of it.
Writings from the first three centuries are replete with references to Jesus' divinity. Even the heretical Gnostics and the Modalists got this detail right.
The New Testament Canon was never an issue at Nicea because the legitimacy of the four gospels had been decided centuries before. The Gnostic Gospels that Brown supports—like Thomas, Mary, and Philip—were not.
None of the canonical Gospels report the most climactic event of the century, the fall of Jerusalem in 70 A.D., strong evidence each was completed before then within decades, not centuries, of the crucifixion.
No evidence suggests the New Testament evolved over time through countless translations and revisions. Instead, the academic analysis shows it to be the most reliable document from antiquity.
Read
Solid Ground
for more details.
Labels: Christendom, Da Vinci Code, just thinking